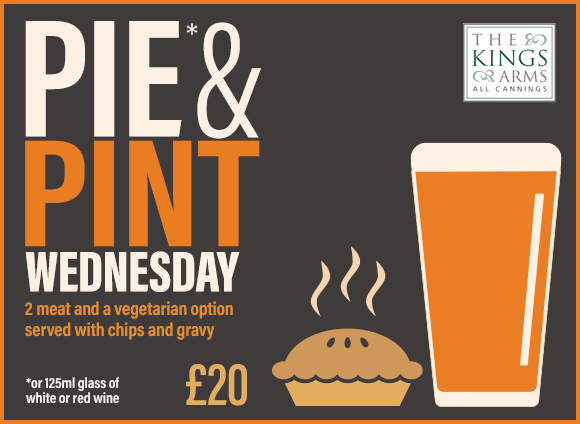 Starting Wednesday 18 October 2023
Pie & Pint for £20
Every Wednesday will be Pie & Pint day!
We'll be offering two meat pies and a vegetarian option each Wednesday, starting from 18 Oct.
Pies will be served with chips and gravy and if you don't want a pint, we'll have a range of wines on offer too.
You can choose from a 125ml glass of white Chenin Blanc or Pinot Grigio.
If you prefer red then we have Shiraz or Sangiovese.
Served in the evenings from 6:30–8:30pm.
Tel: 01380 860328