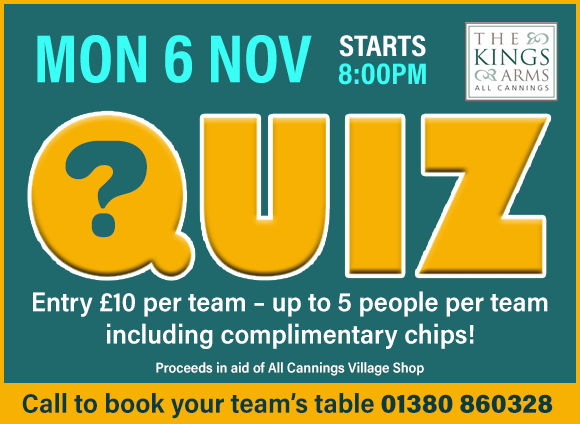 MONDAY 6 NOVEMBER 2023
Quiz Night at 8pm
Our popular quiz night is back for Autumn!
Join us with a team of up to five people. One team per table and it's just £10 per team to enter.
Hosted by the quizmaster himself, Charlie Collier. Expect a wide range of subjects and a fun evening. Plus there'll be complimentary chips for each table.
The quiz is held to raise money for All Cannings Village Shop.
It's usually a popular event, so call or pop in to book a table.
Tel: 01380 860328