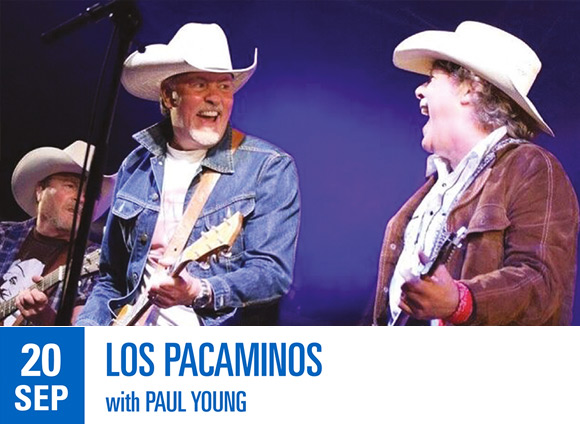 SUNDAY 20 SEPTEMBER 2020
Los Pacaminos with Paul Young
Welcome to the Tex-Mex fun as Los Pacaminos invite you on another tequila-fuelled journey into Mexican border blues on their return to All Cannings!
They are all seasoned musicians in their own right, but you'll probably have heard of one of them in particular. A certain Mr Paul Young, one of the UK's best-loved vocalists, fronts the band.
And big friend of Concert at the Kings, Jamie Moses is one of the guitarists in the seven piece line-up.